CONFERENCE TOPIC - TURNING RENEWALS INTO PROFIT: A STRATEGIC APPROACH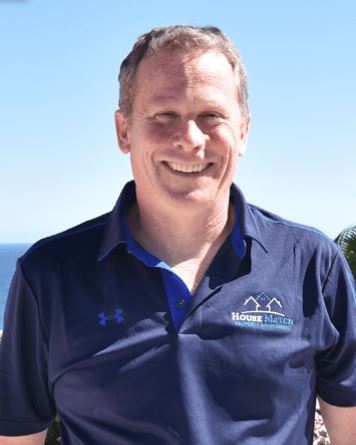 Paul Kankowski, RMP ®, serves as the Regional Director of Corporate Development at PURE Property Management, a rapidly expanding and highly profitable residential property management and technology company in the United States. In his role, Paul spearheads PURE's growth and enhances industry awareness in the Western United States region. He achieves this by establishing robust relationships with key industry stakeholders and engaging with property management company owners who are intrigued by PURE's compelling "band together, build together" mission.
Professional Achievements and Contributions
Notably, since its establishment in October 2020, PURE has remarkably acquired over 55 property management companies, setting an unprecedented pace within the industry. With a wealth of experience in property management, Paul is the visionary founder of House Match Property Management Inc., established in 2011. Through his exceptional leadership, the Temecula-based company expanded its operations to effectively manage single-family homes across two counties. Testament to his expertise and achievements, House Match was acquired by PURE in November 2021, further solidifying Paul's position as an esteemed professional in the field.

Demonstrating his commitment to advancing the property management sector, Paul conceived the Systems Workshop—a notable conference held in Las Vegas. This unique event adopts a hands-on approach, empowering property managers to enhance their businesses through practical insights and strategies. Under Paul's guidance, the Systems Workshop has witnessed tremendous success, with eight highly impactful iterations to date. The most recent workshop in September 2022 boasted an impressive turnout of over 100 enthusiastic participants, all seeking to optimize their operations.
Personal Pursuits and Hobbies
In addition to his endeavors in the workshop arena, Paul's entrepreneurial spirit prompted him to establish PM Solutions Pro—an initiative aimed at helping companies streamline their processes and maximize efficiency through remote employee recruitment and automation.

When Paul is not actively engaged in the real estate industry, you will likely find him embarking on rigorous training sessions in preparation for a grueling 100-mile ultra run. Alternatively, he may be found gliding down the magnificent slopes of Utah, indulging in his passion for skiing while embracing the breathtaking beauty of the mountains.
Join our event to discover how he and other industry experts can help you make a meaningful difference in your business! Don't miss this opportunity to learn from the best.