CONFERENCE TOPIC - SHORT-TERM RENTALS: A PROFITABLE FRONTIER AWAITS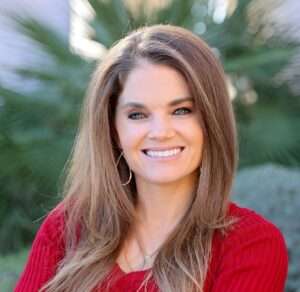 Tiffany Rosenbaum has established herself as a highly respected figure in the real estate industry, leveraging her invaluable knowledge and experience to optimize rental profits. Her professional journey began at a young age, where she honed her skills in property upkeep, paying meticulous attention to lawn care. This early foundation laid the groundwork for a remarkable and extensive career.
Expertise in Property Management and Market Navigation
Having worked across various states including Utah, Texas, and Arizona, Tiffany's real estate prowess has been greatly enhanced by the geographical diversity of her portfolio. This breadth of experience has deepened her understanding and proficiency in property management, allowing her to navigate diverse markets with ease. Her ability to adapt to different locations and markets has been a key factor in her success.
Trusted Advisor and Exceptional Client Relationships
As a co-founder of Rosenbaum Realty Group, Repair Masters, and Stunning Stays, Tiffany exemplifies entrepreneurial spirit and exceptional leadership skills. Her astute management and oversight ensure the thriving success of each venture under her purview. She excels in streamlining processes, fostering innovation, and driving growth, all of which have contributed significantly to the accomplishments of her companies.
In addition to her entrepreneurial endeavors, Tiffany's extensive expertise has made her a sought-after advisor and consultant. She provides guidance on various management accounts and transactions, leveraging her diligence and unwavering commitment to securing maximum returns for her clients. Her reputation as a trusted advisor stems from her dedication to cultivating enduring relationships built on a foundation of trust, quality, and excellence.
Tiffany's commitment to her clients not only bolsters her reputation within the industry but also reinforces the high caliber of service associated with her name. She consistently delivers exceptional results and surpasses client expectations, solidifying her position as a true powerhouse in the real estate world.
Join our event to discover how she and other industry experts can help you make a meaningful difference in your business! Don't miss this opportunity to learn from the best.