CONFERENCE TOPIC - Revolutionizing Property Management With AI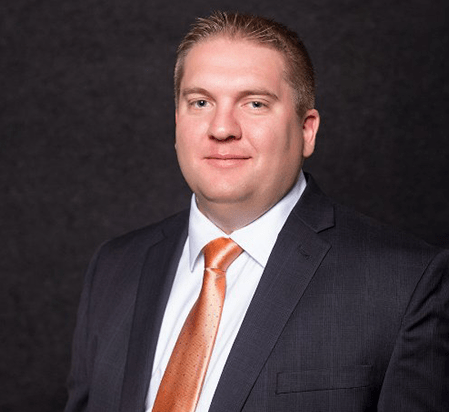 Wolfgang Croskey, a seasoned professional with a wealth of experience in the real estate industry, has been actively involved in this field since his early years. Throughout his journey, he has engaged in various tasks, ranging from the humble beginnings of stuffing envelopes and unclogging toilets to the more complex responsibilities of creating leases and managing properties. Wolfgang's comprehensive understanding of property management has made him a highly regarded figure within the National Association of Residential Property Managers (NARPM). Moreover, he has consistently demonstrated his commitment to serving his community as a dedicated servant leader. Adding to his impressive accomplishments, Wolfgang is also a devoted father to six children.
Commitment to Education and Community Involvement
In addition to his accomplishments in real estate, Wolfgang is a strong advocate for education. He holds a Master's Degree in Education Curriculum & Instruction, a testament to his belief in the transformative power of learning. His passion for education has led him to contribute as a teacher in the middle school classrooms of the Antioch Unified School District, where he not only imparted knowledge but also provided leadership within the school community. Continuing his educational journey, Wolfgang served as a coordinator for the Regional System of District and School Support, Region 4, thereby concluding his successful career in public education.
A Well-Rounded Real Estate Career
Following his rewarding experience in the realm of education, Wolfgang Croskey returned to his roots in real estate and small business. Notably, he assumed vital roles within the Pittsburg Chamber of Commerce, serving as a dedicated board member and eventually becoming its president. As the current Chief Executive Officer (CEO) of the Chamber, Wolfgang provides invaluable leadership and guidance in managing its day-to-day operations, ensuring the organization's continuous growth and success. Overall, Wolfgang Croskey's multifaceted background and extensive expertise make him an exceptional professional in the real estate industry. His unwavering commitment to education, his community, and his role as a father exemplify his dedication to making a positive impact in all aspects of his life.
Join our event to discover how he and other industry experts can help you make a meaningful difference in your business! Don't miss this opportunity to learn from the best.